European Association of Opinion and Marketing Research Professionals ESOMAR
GreenBook is a Directory that helps you to find marketing research suppliers, facilities, and consultants as well as providers of related services all across the world.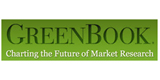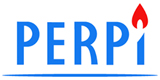 PERPI – "Perhimpunan Riset Pemasaran Indonesia" is a non-profit association that allows market research companies in Indonesia to make their presence in the Industry.
Market Research Asia is a directory of businesses, organizations and individuals involved in market research throughout Asia. It is a community and networking hub facilitating dynamic interaction and communication amongst industry members worldwide.